Since racing onto the motocross scene in 1999, South African mountain biker Stefan Garlicki has never stopped evolving as an sports-man. In 2009, Stefan swapped out his motorbike for BMX until discovering he belonged in mountain biking a year later. Since then, the self-described "sensitive perfectionist" went on to win two national championship titles, two IXS cups in Europe, and smashed his personal best world cup result in Val Di Sole, Italy. As he prepares for another evolution– from full-time athlete to full-time creator, Stefan Garlicki finds freedom on OnlyFans.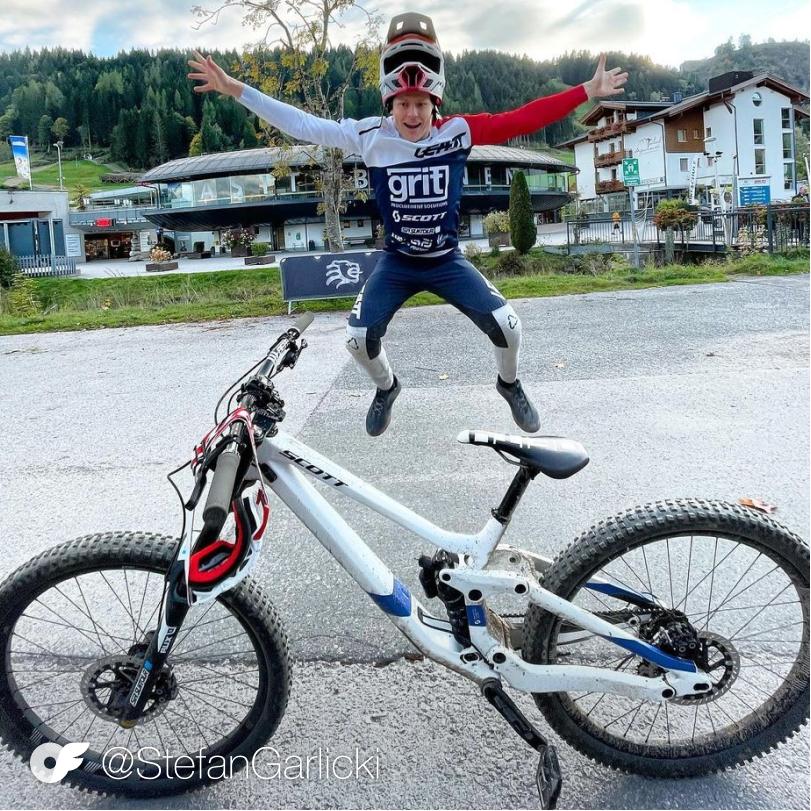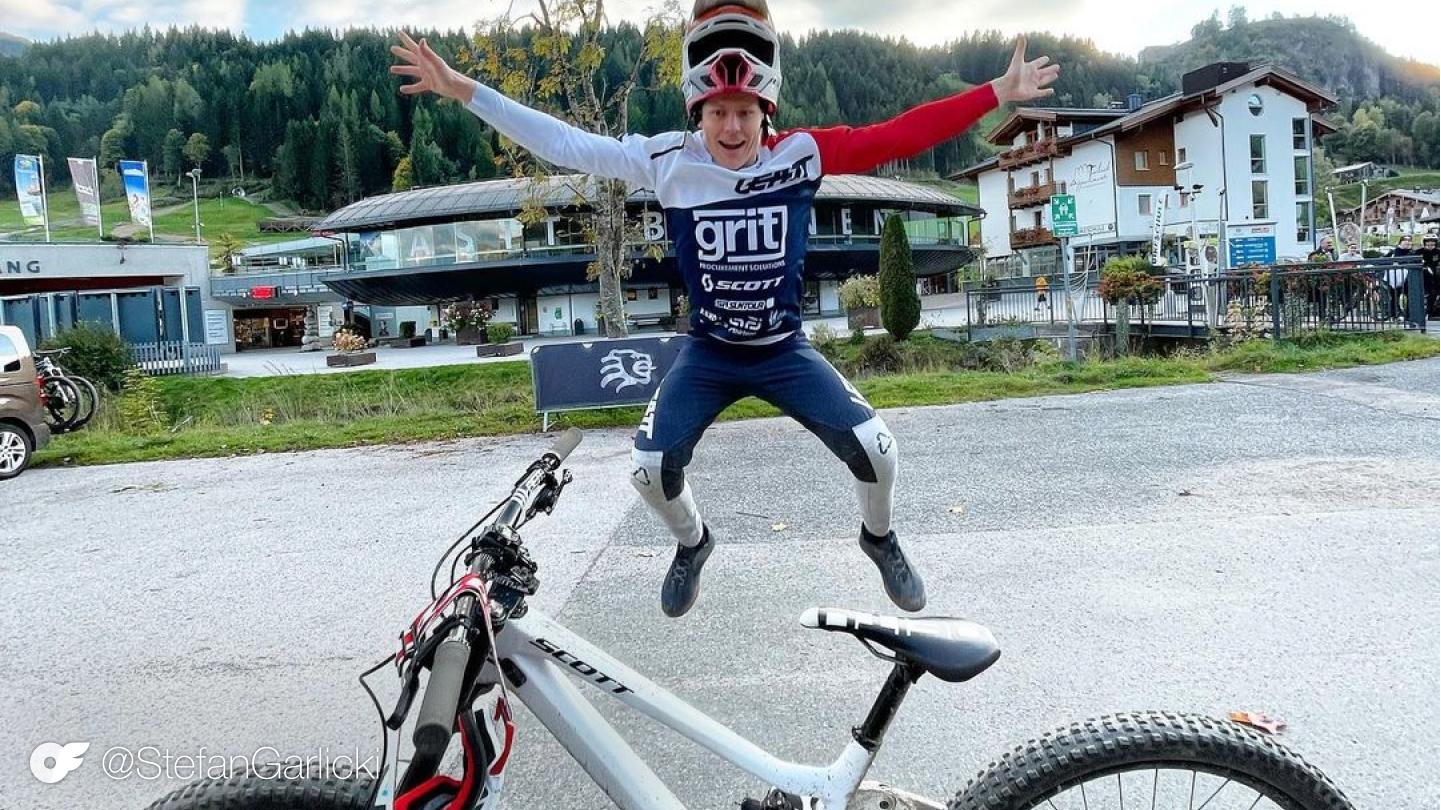 How do you balance being an athlete
and

a creator?
The main thing is planning. If you have a solid plan, it takes the pressure off. Being a racer always means that training comes first. When I am training for an upcoming event, I want to focus on getting faster, not shooting a video.
When I ultimately transition out of racing and focus on content full time, it will definitely be easier to manage.
That must mean your days now are extremely busy.
Every day is different, they'll almost always include at least two or three hours of training, either in the gym or on the bike. Administration takes up a lot of time as well: organizing travel, bike parts, brand deals, race entries, and working with sponsors.
Since content creation has become such a huge part of my career, I spend most days filming and editing videos. Plus, I have a new clothing brand called Grit Gear Co. and test equipment for some of my sponsors.
Have your career goals shifted over time?
Originally, my goal was to be number one in the world. But after my injuries, I just want to be back at the top level again one more time– win another national title, win races in Europe, maybe become the first person in history to qualify for a world cup with a hip replacement.
I want to inspire people to never give up on their dreams, even after huge setbacks.
Tell us about your decision to collaborate with OF.
Throughout my whole career, I have sponsors from outside of the industry– car brands, banks, etc. When I realized that there was an opportunity to work with OnlyFans, it was really exciting to me.
A relatively new platform that can create hype and turn some heads? That is what marketing is about.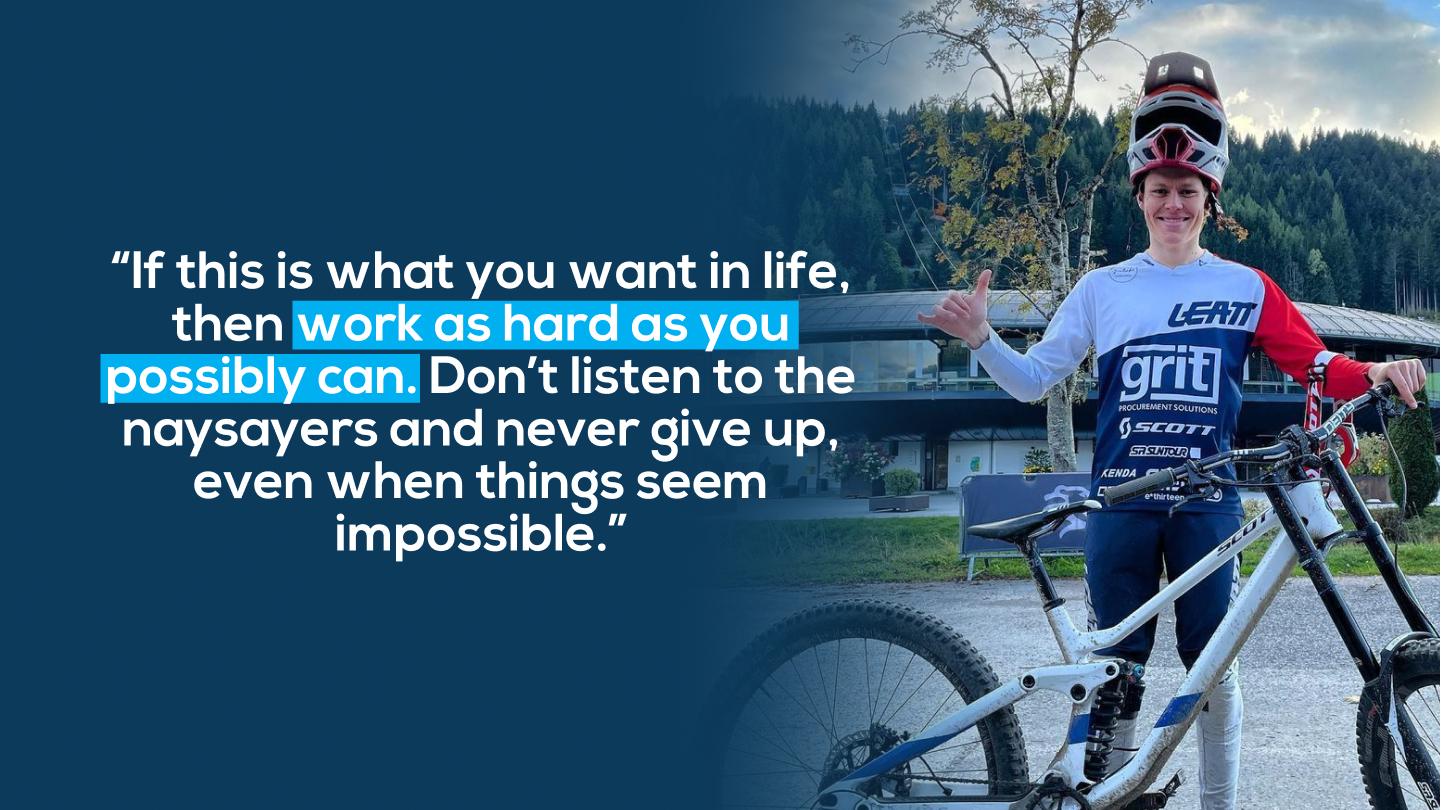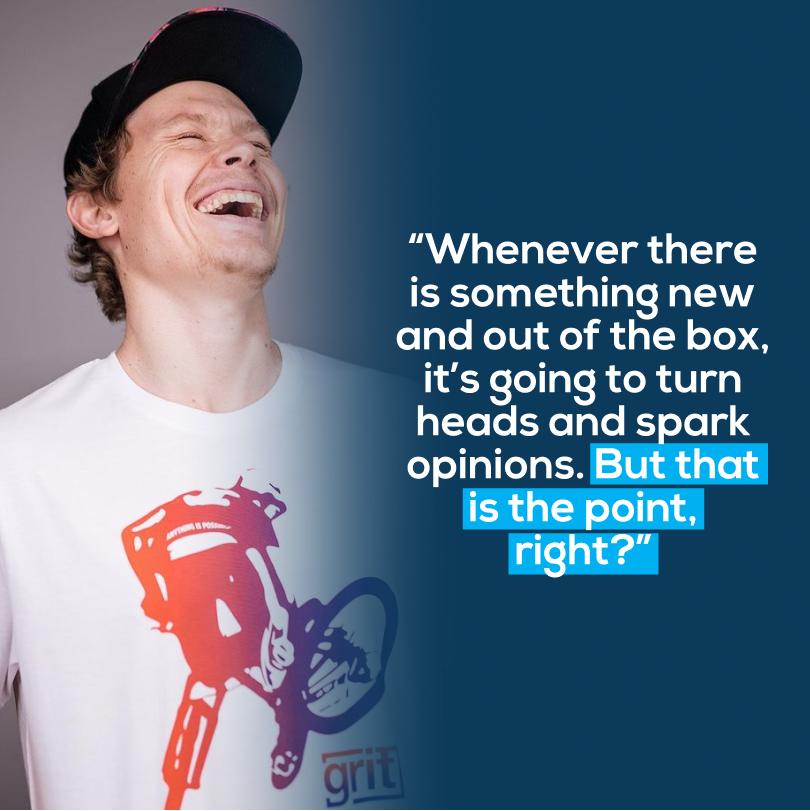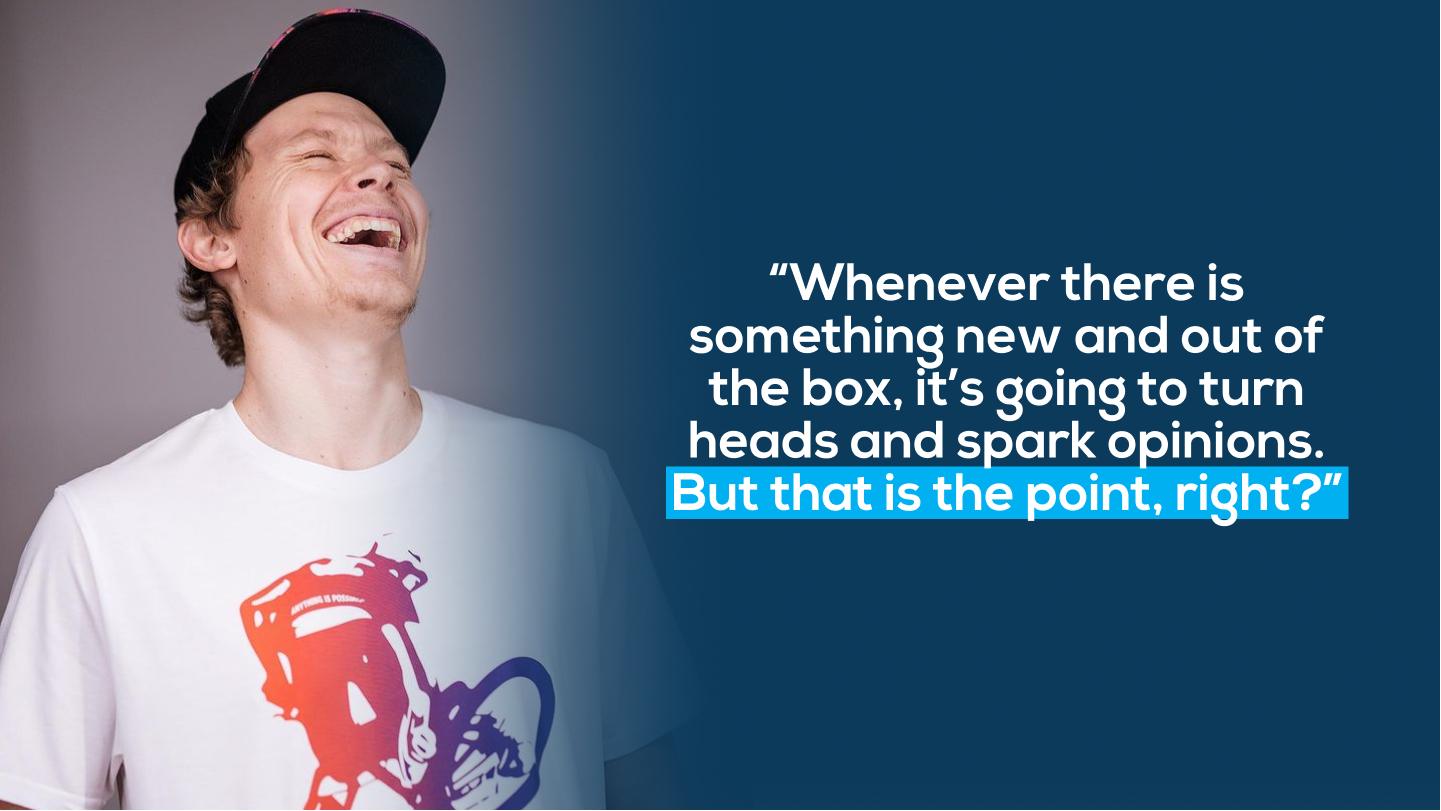 How have people reacted to this announcement?
I think the first perception people had was that I would need to take my clothes off! But after they did some research and had a chat with me, everyone realized that there is way more to OnlyFans than adult content.
Whenever there is something completely new and out of the box, it is going to turn heads and spark opinions. But that is the point, right? I am 100% happy with my decision and proud to represent the brand.
Ultimately, that is the most important thing.
What can OF offer the pro biking community?
Someone gave me a tip, which was pretty cool!
In all seriousness, I have spent most of my career working with brands that were very corporate. I was quite restricted on what I could post or say. It's amazing to have the freedom now to post more or less whatever I like, and the way that OnlyFans brings fans and athletes closer together is amazing too.
I hope that this is just the beginning, and that more mountain bikers will want to get involved. Being one of the first jocks to make this step with OnlyFans was really cool, and I think collaborations like this can help the entire sport of mountain biking.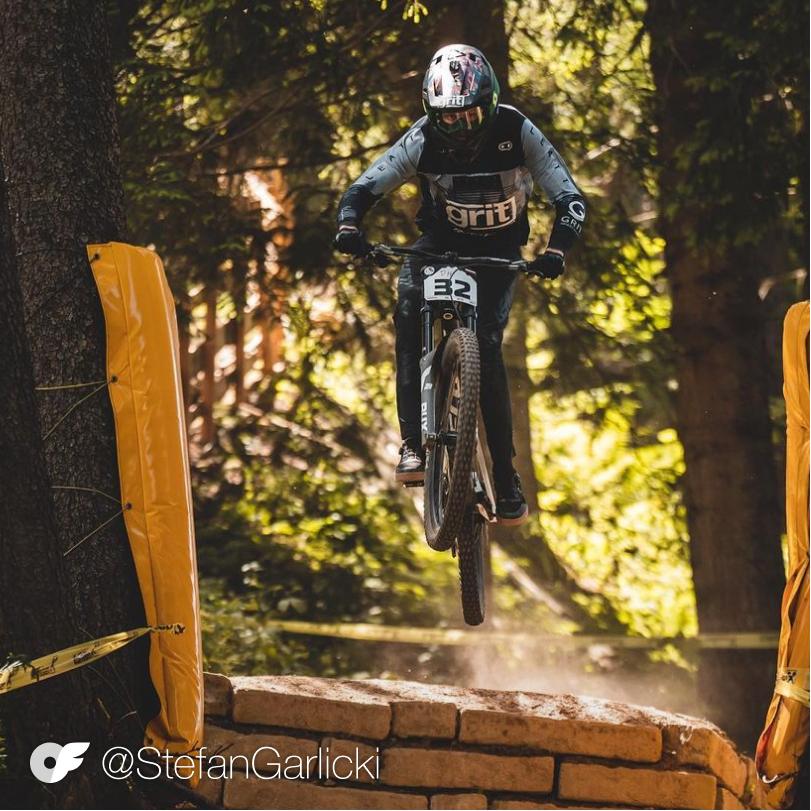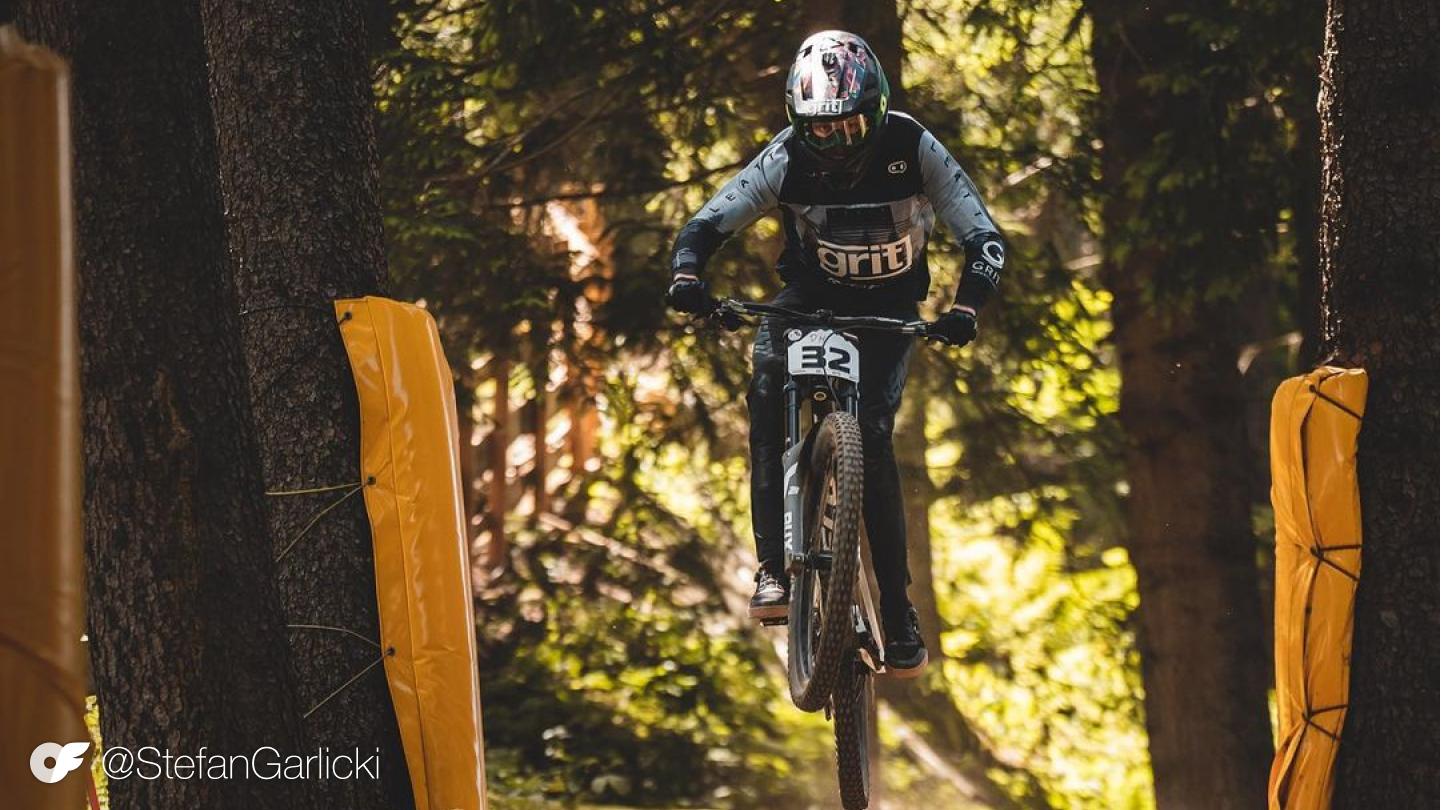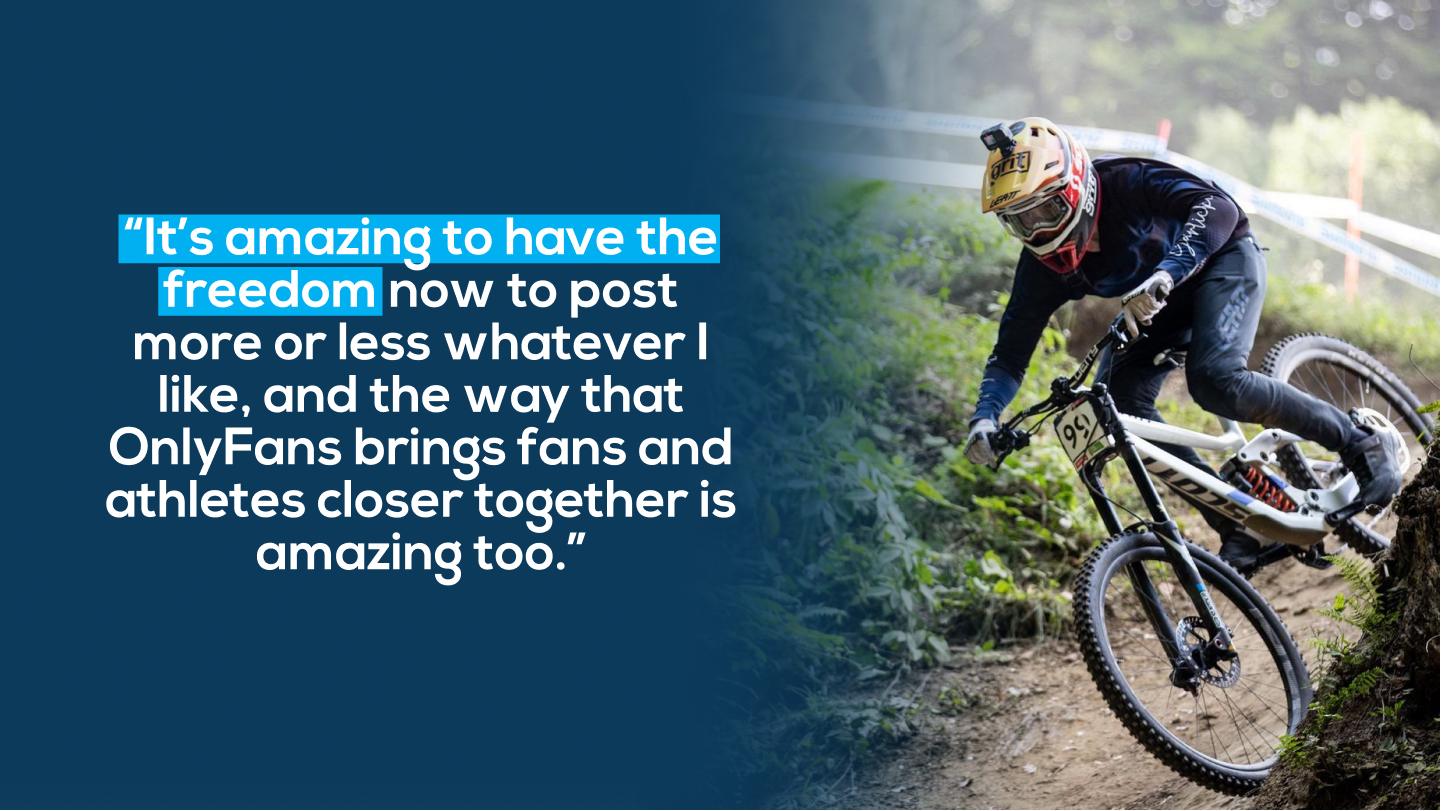 Is there anything else you'd like to add?
The last five years have been a roller coaster for me, and I've thought about quitting multiple times. But I am glad I stuck it out.
I want to thank all my fans, sponsors, and family for sticking with me and I hope that I can make you all proud in 2023!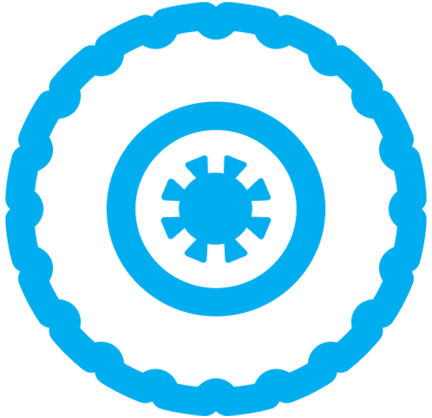 The post Stefan Garlicki Finds Freedom on OnlyFans appeared first on OnlyFans Blog.